"The Prisoner of Second Avenue"
by Neil Simon
Starring
Doug McDowell & Jan Cote-Merow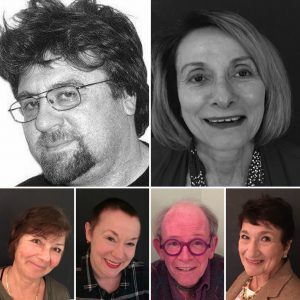 With Fran Hindsley, Catherine West, Ron Kurtz
& Holly Gutshall
Directed by Sinda Nichols
Feel like you are losing your mind?
You're in good company.
Join Mel & Edna in 1971 NYC for a bumpy ride of mid-life crisis, urban anxiety, sibling squabbles and noisy neighbors in the never ending quest to find out what really matters when life is falling apart. Who knew going crazy could be so much fun.
Saturday, January 27, 7:30 pm
Sunday, January 28, 4:00 pm
Amelia Musical Playhouse, 1955 Island Walkway
Fernandina Beach, FL
"The Prisoner of Second Avenue" is presented by special arrangement with SAMUEL FRENCH, INC.